Granite
The term "Granite" is derived from the Latin word "Granum" meaning "grain" because of its granular nature. Granite is an Igneous Stone, primarily made of Quartz(35%), Feldspar(45%) & Potassium. Dimensional granite specifications include high load-bearing capacity, amenability to cut without secondary flaws, ability to yield thin and large slabs, and - above all - durability.
Granite is a very strong and durable stone. Granite tile takes heavy gloss polish, popularly used as architectural stone for interior and exterior walls, granite floor tiles, kitchen countertops, and monumental stone. Granite is the most exclusive of all building stones, and its slabs and tiles occupy a prominent place among dimensional stones.
Use of Granite
Giving your home a new style every style
- Used to furnish bathroom vanity tops.

- Used in designing granite kitchen countertops

- Granite is available in a wide range of colors

- Granite sinks offer water resistance .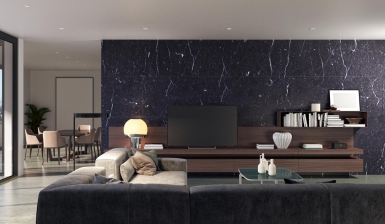 Specifications
Get the Finest Quality Granite
Available Products :
Available in form of blocks, slabs, floor tiles, cobbles kerbstones sets & monuments.
Stones Available In Colors :
Black, Brown, Green, White, and more