Limestone
We are the most reputable supplier of limestone pavings in the eyes of our clients globally. Dimensional limestone is a product that LEGEND STONE exports for use in big commercial complexes' driveways, floor paving, and wall claddings. We specialise in supplying premium limestone tiles, slabs, and cobbles for landscape landscape-capitals outside of homes, hospitals, airports, park pavement, and other structures.

A lot of well-known structures around the globe are made primarily of limestone because it is particularly popular in architecture. Limestone is widely accessible and reasonably simple to carve into more intricate shapes. It also endures for a long time and is resilient to weather.
Use of Limestone
Binging Joy of Living.
- In building and decorative stones

- Industrial purposes

- To increase the alkalinity of water

- As raw material for synthesis.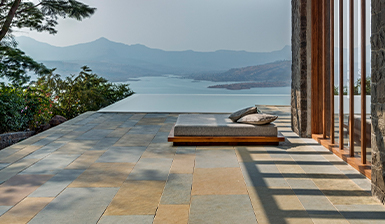 Specifications
Creating Ideas for Better Living.
Types of Limestone Materials: Bituminous limestone, Carboniferous Limestone, Coral rag, Fossiliferous limestone, and more.
Stones Available In Colors : Black, Blue, Yellow ,Grey and more